Don't just find a job,
build your career.
BUILDING EXCELLENCE
THROUGH OUR PEOPLE
At H. Wilson we know achieving excellence happens through our people. We give our employees what they need to be the best they can be, to reach their goals and to inspire excellence.
We do this by providing programs and tools for empowering our employees to unleash their full potential and build their road to success!
We make learning and development, recognition, coaching and feedback part of our people's everyday experience, so they can deliver their best. So, they can adapt to performance processes to fit our business, and build a clear path for growth and development.
We use a hyper-connected talent development platform that gives people and teams the ability to drive their own experience, while keeping them aligned to the performance goals of our business.
WHAT'S IN IT FOR YOU?
H. Wilson offers competitive wages and a comprehensive benefits package to our employees. In addition to acquiring a valuable skillset while helping to shape the future of our community, H.Wilson designs intentional opportunities for building your career. You will work with knowledgeable leaders who will challenge you, support you, and equip you with the tools you need to be successful.
JUST THE BEGINNING
Opportunities for career discovery and development are endless, and can be as unique as the individual pursuing them. If you believe in doing satisfying work, and enjoy the sense of accomplishment, fulfilment and engagement in your daily tasks, then you belong here.
Leadership Excellence Program
It is the relationship between an employee and their direct leader that will determine our culture. That is why investing in our leaders through an in-house Leadership Program provides our existing and our leaders of tomorrow with the training they need to unlock their teams' full potential and achieve excellence in all aspects of our business.
Performance Excellence
At H.Wilson, we believe in continuous performance development (CPD). This means that we are establishing programs through which employees can initiate a performance assessment at any time and receive continuous feedback for growth and development year-round. We aim to offer this to employees in their current roles and to assist in career progression and succession planning.
Grow Within Program
Our employees are part of the "Volker family". This is why we are passionate about growth and development and feel strongly that our road to success is within us. We aim to provide career paths and a succession planning program to prepare our employees for their next level position. We are focused on making sure that our high performing employees know we have plans for them!
If you or someone you know is looking for a rewarding career in a full-time, seasonal, or contract position, we invite you to submit your application to join the H.Wilson family.
Please refer to the list of open positions below to see if a current opportunity would be the right fit for you. And check back often as new positions are posted frequently!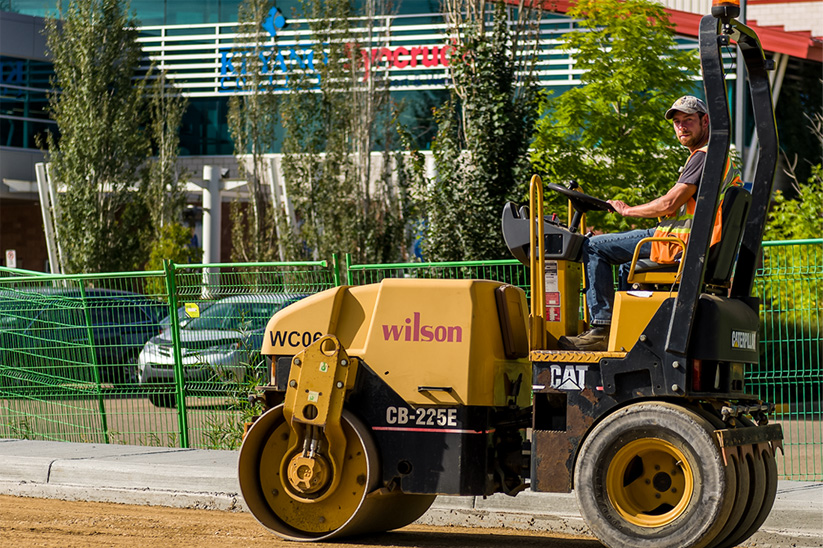 Available Positions
Build Your Career With Us
We're always looking for great people like you. Submit your application here to join our talent community.